Songs of the Week and Weekly Update 4/29/2022
Welcome to the last Song Release and Weekly Update for April! We have a special release this time around of 5 songs, each song coming from one of the classes from the StepCon. You can see the 1st place Class winners for each of these songs in the previous news post.
Before we get to the new files (and a few new artists!), just a couple quick reminders on some current events. March/April 2022 and Ooga-Booga Special Batch will be closing in a couple days on May 1st. There's also one week left in the final submission phase for StepCon 2022!
The 5 StepCon files we are making public today are:
Passing You By
Musician: DDRKirby(ISQ) feat. Aivi Tran
Step Artist: trumaestro
Song Length: 2:10
Difficulty: 71
If You Can't Hang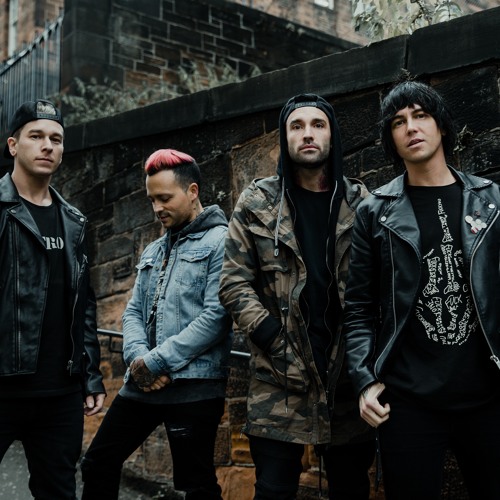 Musician: Sleeping With Sirens
Step Artist: DarkZtar
Song Length: 2:56
Difficulty: 70
From an artist biography at AllMusic:
"Falling on the more melodic side of the post-hardcore world, Florida's Sleeping with Sirens create a whirlwind of emotion with their yearning and aggressive blend of metal and emo influences. Formed in 2009, Sleeping with Sirens — featuring vocalist Kellin Quinn, guitarists Jack Fowler and Jesse Lawson, bassist Justin Hills, and drummer Gabe Barham — quickly caught the attention of metalcore label Rise Records, which signed them and released their debut record, With Ears to See, And Eyes to Hear, in 2010."
Homepage | Spotify | SoundCloud | YouTube | Twitter | Instagram | Facebook
Koneko's Cafe

Musician: Cynax
Step Artist: Gradiant
Song Length: 3:30
Difficulty: 56
Excerpt from a Sept, 2021 interview at Tiny Waves:
"Growing up, my father was always into electronic and rock music, and as I began to explore my own tastes in genres, music became a way for us to bond. Music has since become a huge part of my life. It lets me express myself and my emotions without a need to explore deeper meaning – just pure, raw emotion that evokes images, visuals of the mind, that send a message through music. I used to draw while listening to music, so there's always been a big audio-visual connection for me."
Spotify | SoundCloud | Twitter
BUBBLES
Musician: Tokyo Machine
Step Artist: Psychotik
Song Length: 2:24
Difficulty: 64
I'm the Boss (Big Bad Bosses Remix)


Musician: Dj CUTMAN
Step Artist: M0nkeyz
Song Length: 2:04
Difficulty: 61
Description taken from Dj CUTMAN's homepage:
"Dj CUTMAN is a studio engineer turned chiptune hero. He creates pristine mixes that combine his love of video games, hip hop beats and dance music. Cutman has performed at major gaming and culture events around the US and Canada. He has provided music for industry icons such as Sega, PlayStation, Twitch, Adobe, and WWE"
Spotify | YouTube | Twitter | Instagram | Facebook
And for Non-Veteran players, these songs have went public:
PhonDrome! [Heavy]
Musician: Micelle
Step Artist: VisD
Song Length: 2:16
Difficulty: 88
toromi hearts 2
Musician: goreshit
Step Artist: Skayles
Song Length: 2:30
Difficulty: 97
Enjoy!
-DossarLX ODI, the Game Management Team, and the Community Managers
5 Responses to "Songs of the Week and Weekly Update 4/29/2022"
Leave a Reply
You must be logged in or registered to post a comment.