Tournament Overview:
ROUND 1 DOES NOT, I REPEAT, DOES NOT START UNTIL MARCH 1ST
Rejected Round 1 -
Seattle's Finest---------------------4
FUNK IN G----------------------------12
Story of Snowman and Sunshine Girl---20
Beethoven Virus----------------------34
HELLBEAT-----------------------------66
Flight of the Bumblebee--------------80
One Minute Waltz---------------------92
Crowdpleaser------------------------lol
r2 -
D1 = 12
D2 = 19
D3 = 28
D4 = 37
D5 = 68
D6 = 84
D7 = 94
D8 = 103
r3 -
D1 = 18
D2 = 32
D3 = 40
D4 = 54
D5 = 75
D6 = 87
D7 = 96
D8 = 105
r4 -
D1 = 22
D2 = 38
D3 = 45
D4 = 59
D5 = 78
D6 = 89
D7 = 98
D8 = 107
r5 -
D1 = 27
D2 = 44
D3 = 50
D4 = 64
D5 = 81
D6 = 92
D7 = 100
D8 = 109
r6 -
D1 = 35
D2 = 52
D3 = 59
D4 = 70
D5 = 86
D6 = 95
D7 = 103
D8 = 110
r7 -
D1 = 42
D2 = 60
D3 = 69
D4 = 76
D5 = 88
D6 = 99
D7 = 106
D8 = 114
r8 -
D1 = 55
D2 = 69
D3 = 75
D4 = 83
D5 = 93
D6 = 102
D7 = 110
D8 = 120
So this is a little bit different a tournament than everyone is used to.
There will be spikes.
There will be banks.
And oh sweet mother of rng there will be framers.
While division placement will remain normal, the songs of this tournament are all files that were, at one point and for one reason or another, rejected
I am going to reach out to Wirry Woo to use his sorting algorhythm to try and catch any baggaged sand t.w.i.m.c.
That being said, the start date for this tournament is going to be later than normal so I can collect salt and tears from the fallen.
(There may also be guest appearances by some of the more notorious Legacy files!)
Tournament will last as long as there are valid files accrued, meaning if I only have 4 rounds worth of songs I think it'll be better for this one to just run 4 rounds and increase the dip of the peepee water.
Requirements:


Account must be 6 months old (no normies allowed!)
Must have a profile picture (crucial anti-cheater move)
Must have more than 10 forum posts (the love you live is equal to the love you give!)
Must have a full top 100 score list (as in completed scores, not having the bottom 50 as quit-out games)
Must have MS Paint/Drawing Equivalent (Neo-in-the-Matrix-tier anti-cheater maneuver)
Must not be banned (no stinky butt faces allowed!)
Must understand that I'm just trying to have fun; I swear I don't have the energy to make any malicious decisions to take away from your tournament fun. If anything, I'm just stupid so I apologize in advance if things don't go as smoothly as you wish <3
That being said:
Must tell me how to run a tournament at some point so I can learn (j-j-just be gentle, s-senpai)


Submitting Scores:

Scores must have your own personal water mark made horribly in ms paint to be valid. Watermark must not cover up any key aspects of the engine
This is done to prevent the lazier cheaters from trying to fuck with us. It has no actual impact on anyone's ability to cheat, but i'm hoping the prizes are weird enough and the people are nice enough that this isn't an issue.
Post your screenshots in the RFT Scores thread, located (insert link here when tournament starts)

Submitting files:

Send files with any and all information about it (link to notes, copy pasting of notes, judge score, estimated difficulty with and without any spikes if applicable, etc) to my discord at $age#2463
Files must have been submitted previously to ffr to be considered, or at the very least fall within the submission guidelines of the site (sorry, no maid of fire!)
If you can't provide any of the information asked for concerning your file(s), it'll look pretty sus and I'll probably skip your submission.

Prizing Information:

Aside from chad-status, there will also be some prizes for this tournament. As I'm forcing you to play meme after meme, the prizes will reflect as such.
First place in each division gets 6,996 credits and a rap song created about them, and stepped and submitted to ffr
Second place gets 4,200 credits and a homemade cosplay picture of me of your character of choice
Third place gets 1,337 credits and a custom ms paint drawing by myself of whatever Safe For Work imagery you can think of
The rest of the credits donated are going into a pool and split evenly 8 ways at the end of the tournament, with 1/8th going to one person at random in each division (must have valid score submitted for each round applicable)
Tournament Start Date: March 1st-ish

Tournament End Date:
A week after the final round starts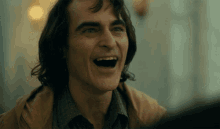 Let me know any questions y'all might have here, and I'll try my best to work out all of the kinks before January.
Who knows, I'm pretty kinky so this might all go to shit haha
Divided Roster
d8 -
matthia
Zoobin4
d7 -
gold stinger
FlynnMac
SubaruPoptart
alloyus
radioamor
RadiantVibe
PhantomPuppy
Ultimate Mike7
Deamerai
Sanjixconn
Pizza69
Durvin
mrpreggers
d6 -
badman7772
CammyGoesRawr
BigHayden1
MyNameIsNothing
The_IL_Guy
sweet2kill210
rayword45
Arbliterator
Akaunei
3lijah
sploder12
jh05013
d5 -
ositzxz369
kadef
Lpoool
M0nkeyz
TheFFRPerson
Seoulslayer
j03mfrmfr
_STROUT_
Sweet_Feet
ElectricZap9
d4 -
Bolth mannn
Meatyguy
Araket
Mr.Stepmaniac
Zlyice
Cold Kitten
d3 -
Logman6656
TheLegendofPie
FFP_D0pey
sspeckless
d2 -
marcsoad
d1 -
gatemaster1
File Submissions
gold stinger
trumaestro
kommisar
M0nkeyz
WirryWoo
Wiosna
James May Not :(
rayword45
ilikeit
0
Song Count
85