Well hot diggity damn I got second... sure wasn't expecting that.
GOAL: Complete world domination while everybody whores their song.
Round 8: Unconnected.
1-0-0-1 lmfao get wrecked Alex <3
Moisture level due to self-flagellation: It's probably all outside my house (search up the weather in Regina and weep for me holy fucking hell)
Best song/file this round: Really obsessed with Mario on Mushrooms...!
Round 7: Stinger(!!!!)
All that excitement just to get a blackflag in a hilarious spot. As of this writing, it's still second... and considering I went perfect for 6 rounds in D7, I am astounded. Hopefully I can pull off a second place finish based on whatever we are given for the final... or it's filled with everything Luis is bad at but I can hit perfectly wakalaka (a thing to play forever).
Moisture level in my flamboozle:
Perogies omfggggggggg.
Best song/file this round: Still Stinger, because it's a good, doable hard file. The bursts aren't hella stupid!!! (except they are but not really I don't know fuck off why are you still here)
Round 6: The Ordeal Becomes Great
Does it really? First to AAA again, and this time about 17 hours after the round started. 11 restarts, 2 FCs, and maybe 25 minutes of playing later... made it my bitch. Phucking fenomenal phile.
Moisture level in my floogle:
Best song/file this round: The Ordeal Becomes Great because DarkZtar is fucking killing it with all these awesome files of his. bmah made a good show though (lmfao everyone complaining about the jack at the end of the D3 file it's not even that fast).
Round 5: Infinity [cosMo]
AAA, and first to do so, 90 minutes after the round started! Didn't think I'd make it this far with a perfect score... but suffice it to say I am thrilled. Great file, Kommi... and I happen to really enjoy the song. Good thing 12ths are my strength.
Moisture level in my wongle:
Best song this round: Tough choice... Beatrice is nice but Crow's Ghost is also cool.
Best file this round: Into Your Eyes (Boyinaband Remix) because AJ made liquid fucking gold out of an... interesting song.
Round 4: 2-9
AAA, and on my parents' decent Windows 7 computer with their shitty keyboard because mine decided to fuck off and die (4 weeks to ship a laptop too what the fuck). I'm confident this would've taken me no more than three tries on my computer with my keyboard because this file is fucking easy.
Edit: First try AAA on my regular keyboard say what...!
Moisture level in my dongle:
Best song this round: Only played 2-9 so I dunno (definitely not this though it's kind of a shit song)
Best file this round: See above; kind of a shit file, but we're talking about Doss here, so it's gold compared to Mourning the Frame Fixes. (full update will be done in the future)
Edit: Best song/file this round: Quark by fucking far. Razor <3
Round 3: Weapon
AAA... as far as I'm concerned it was sightread because I got 23 pristine lag-induced goods. Loaded up the on-site legacy engine, restarted a few times to get rid of the lag, and WELCOME TO THE RICE FIELDS MUTHAFUCKA.
Moisture level in my dangus: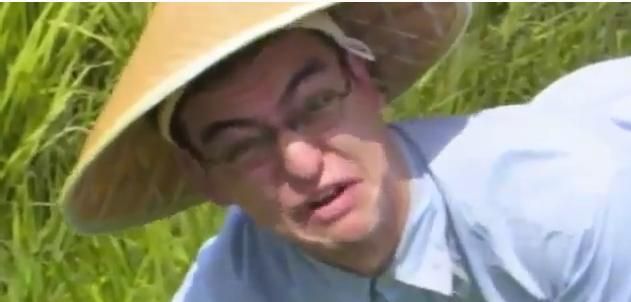 Best song/file this round: Slam the Door (Rogue Remix)... this should probably go to Undiscovered Colors (AJ's files are generally so good) or Weapon (even though it's repetitive and boring and the song isn't very diverse imo but Virt is still a genius), but I choose this because CBR made me nostalgia like fuck and the song ROCKED MY WORLD. <3333333333333333333333333333333333333333333333333333333333 (every 3 is a burst of semen)
Round 2: Beautiful Arrhythmia (aka my heart on those last 4th jumps)
AAA. Sightread 2g, fucked up some white notes, AAA on the 4th try 10 minutes after the round started.
Moisture level in my cock:
Best song/file this round: Complete goddamn bias to Beautiful Arrhythmia so go fist yourself.
Round 1: Pussy Pump
AAA. Sightread blackflag, next run AAA. Nothing spectacular (but that song...).
Moisture level in my dick:
Best song this round: Touch Me
Best file this round: Retro City (also impossible to AAA w/e)
... and I totally played some ITG with bmah.

There is no need to inform me of your jealousy.
I want to fuck myself.